ABOUT US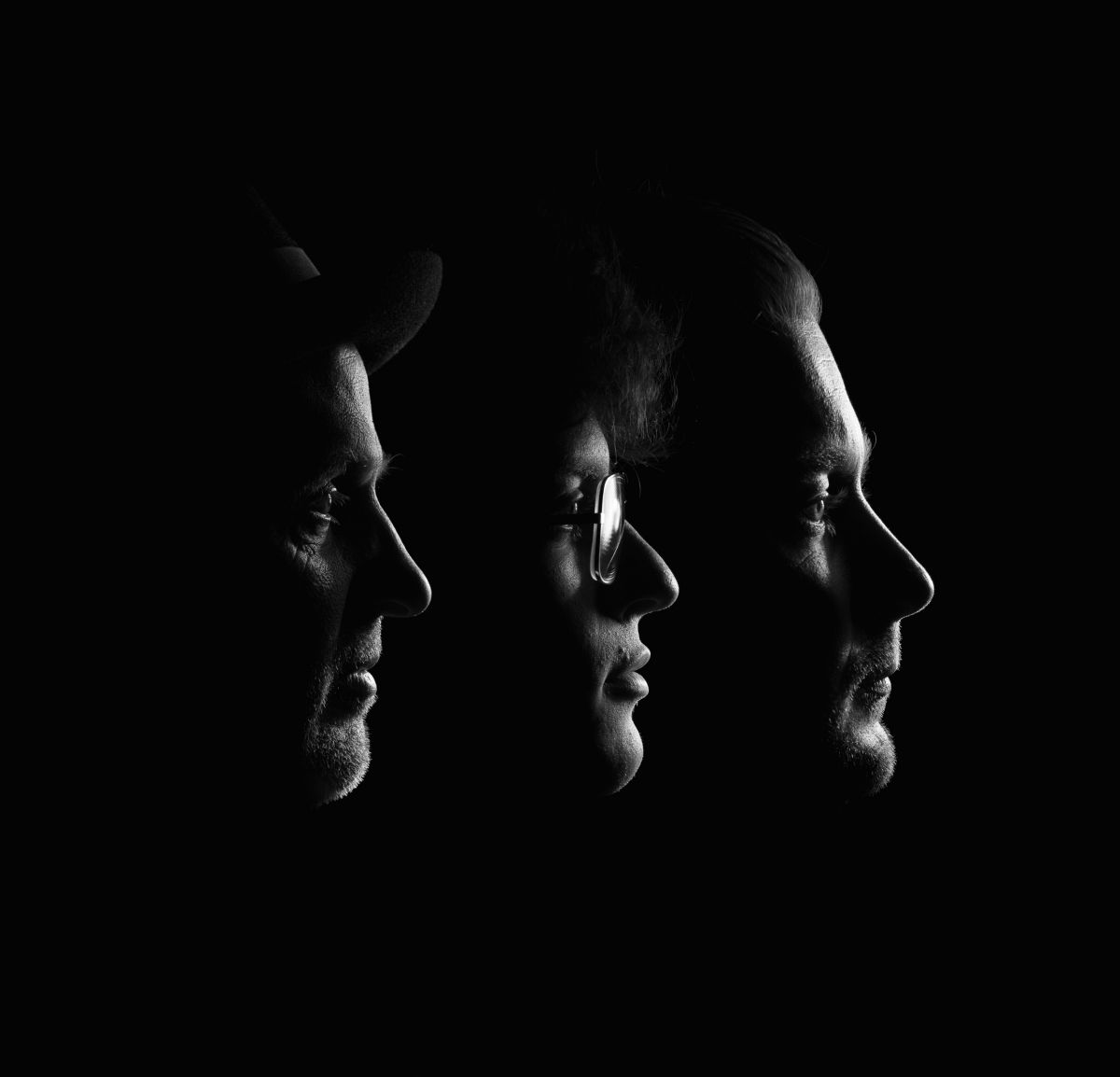 our guests:
Two languages and 2000 km are between their cultures. But this distance "Bosque Magico" melt to a own musical level.
In this line-up will be the Oboe, witch was till now mostly known in classical music appear in a new musical context.
Improvisations in from classical, Indian, balkan and pop music inspired compositions are new for this instrument and open a not often known sound universe.
Ralf Siedhoff takes the guitar more and more like a orchestra. Because of his unique way to work with his right hand, a melange of Flamenco and Jazz technic, the compositions became a very special grooving rhythm. A guitar whisperer, excessive and sensual concurrently.
The music is enriched by the versatile, spirited and intuitive drummer Lucas Rauch.
In their five-year collaboration they have already given concerts in India, Chad, Mauritania, Holland, Spain and Switzerland. In 2019 they opened the Kurt Weill Fest in Dessau.
Ralf was born in Weimar, Schiller's and Goethe's hometown. He studied at the Franz-Liszt-Conservatory of Weimar. After 1988 he specialized in acoustic guitar and started performing concerts with the well-known Edwin Sadowski.
During that time he gained reputation as one of the greatest talents of the former GDR Jazz scene. In 1990 he founded his own trio, performing and jamming all over Germany together with Eberhard Weber, Markus Stockhausen, Trilok Gurtu, Agnes Buen Garnas, Rhamesh Shotham, Thomas Alkier, Prof. Ademola Onibonukuta, Kirstin Braten Berg, Chris Jarrett, Manuel Delgado, Sebastian Herzfeld, Wolfram Dix and many others.
In 1994 he organised the festival One sky, one rhythm in Weimar.
Other projects had been the indian music trio Ganpati with Tunji Beier and Zoltán Lantos, producing the first album "Silkroute".
Ralf's flexibility in connecting different styles and rhythms are result of his studies with Rama Mani in classical South Indian music at the Karnataka College of Percussion in Bangalore and of his work with oriental musicians like Mohamed Zinelabidine, Jorgos Psirakis and Michalis Klapakis.
From 1996 to 1997 he worked as the musical director of the Thalia Theater in Halle, mainly composing and producing theatre-music what he is still doing like a freelancer for theatre and film.
1998 he founded with Flamenco-Guitarist Maunel Delgado "The Guitar Duo" and they made two records and played many concerts in Europe, India and Tunisia.
2002 he released his own album "worldbeat".
2011 he released with Manuel Delgado and Ernest Martinez, the "Sin Distancia Trio", the album "Soleado".
Special guests on this album are Ralf's son, Richard Siedhoff (piano) and Manuel's daughter, Carmela Delgado (bandoneon).
Festivals (Selection):
WOMUFE (Hungay), Carthage Festival (Tunesia), Ken Festival (Tunesia), Jazzfest Worms, Grenzüberschreitung Weltweit (Bayreuth & Leipzig), Jazzmeile Jena, Horizonte Weltweit Festival Leipzig, The Athens Concert Hall Festival (Greece), Moonlighting (Bangalore, India), Open Strings Festival Osnabrück, Golden Jubilee Celebration Karnataka College of Percussion (Bangalore, India)
Discographie:
Silkroute - Ganpati 1995
AZUCENA - The Guitar Duo | Acoustic Music Records 1998
Crossing Roots - The Guitar Duo meets the Karnataka College of Percussion | Acoustic Music Records 2000
Worldbeat - Ralf Siedhoff | Acoustic Music Records 2002
Soleado - Sin Distancia Trio | Acoustic Music Records 2011
Festivals: (Selection)
WOMUFE (Hungay)
Carthage Festival (Tunesia)
Ken Festival (Tunesia)
Jazzfest Worms
Grenzüberschreitung Weltweit (Bayreuth&Leipzig)
Jazzmeile Jena
Horizonte Weltweit Festival Leipzig
The Athens Concert Hall Festival (Greece)
Moonlighting (Bangalore - India)
Open Strings Festival Osnabrück
Mykyta was born in Kiev (Ukraine) and received his first music lessons at the age of six. From 1993 to 2004 he attended the Central Special School of Music in Kiev and subsequently moved to the National Tchaikovsky Academy of Music of Ukraine. Among his early awards include u.a. a 1st prize in the international competition of the young performers "XXI Century Art" in 2002, Vorzel, Ukraine (solo score) and in 2005 the Grand Prix at the same competition. Already during his studies he had the position as solo oboist in the orchestra of the "National Children's Opera" and later in the "Presidential Symphonic Orchestra" of the Ukraine.
He began to study at the University of Music Franz Liszt Weimar in 2007 (Prof. Matthias Bäcker) and graduated in 2014 with a master's degree.
As an orchestra musician he played several concerts under the direction of Christian Thielemann together with students, professors of the HfM and the Staatskapelle Weimar. He gained further experience in the "classical field", e.g. in the "Kammerphilharmonie Leipzig", the "Philharmonic Orchestra Gera", the "Kammerphilharmonie Wernigerode" and at the Erfurt Opera under conductors such as Marek Janowski, Georg Biller and others, who were also associated with numerous guest appearances in Germany and abroad and partly by Radio Germany and the MDR were documented.
With various chamber music groups, he not only plays classical music, but also jazz and pop as well as his own compositions. As a soloist, he gives numerous concerts in Germany and abroad.
Lucas Rauch - Drums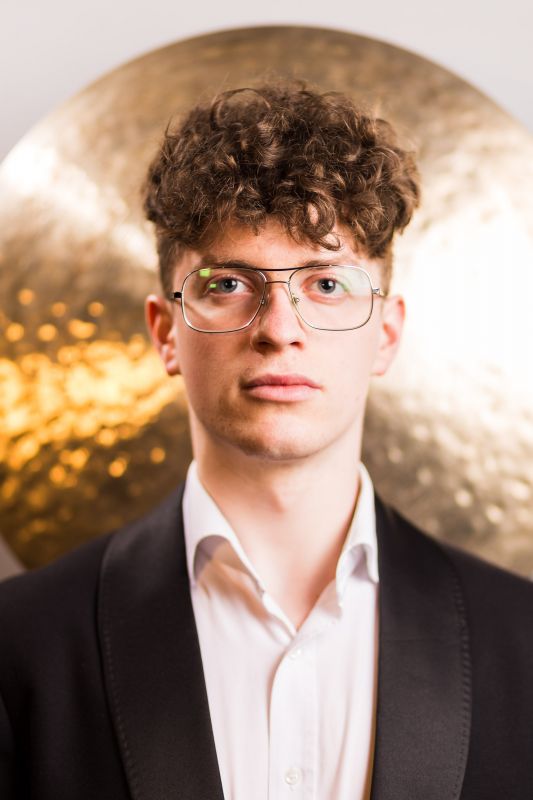 Lucas Rauch began playing drums at the age of 11. First he learned drum set, but a little later also classical percussion, with which he gained a lot of experience in brass bands (e.g. youth brass band Blechklang, brass band Hessen, brass band Saxony). In addition to this scene, the jazz scene also became more and more interesting for him. Since then he has played regularly in big bands, such as the Landesjugendbigband Thüringen, as well as currently in the youth jazz orchestra of Saxony-Anhalt.
Lucas is still a multiple award winner. Among other things, he won the German brass band championships with the youth brass band Blechklang in 2018, is a multiple awardee of "Jugend musiziert" (2017 and 2019), "Jugend jazzt" (2019), the "Deutsche Stiftung Musikleben" (2019) , the "Association of German Music Schools" (2019) and many others.
Lucas had lessons with Berkeley Williams (student of Alan Dawson), Professor Markus Leoson, Professor Jo Thönes and Dominique "Gaga" Ehlert.
Magnus Dauner - Drums/Percussion
Magnus Dauner is a german drummer and percussionist. He holds a Diploma of Jazz and Education of "Hochschule für Musik und Theater" Munich and is several times prize winner of the "Jugend jazzt" competition. He was also part of the Bavarian Youth Big Band.
As a musician Magnus is working in various types of styles and genres and found his latest challenge in the south indian rhythm system. He is studying Indian Rhythm and Mridangam at the Karnataka College of Percussion in Bangalore/India. He was working with international jazz musicians such as Matthias Schriefl, Wolfgang Lackerschmid, Kai Eckhardt, Torsten deWinkel, Paulo Cardoso or Joo Kraus as well as german national known pop acts like Sternblut, Klima or Losamol. Over the years Magnus was playing concerts in China, India, Sri Lanka, Italy, Norway, Slovakia and France.
www.magnusdauner.com


ERNESTO MARTINEZ MASSANET - Percussion (Barcelona)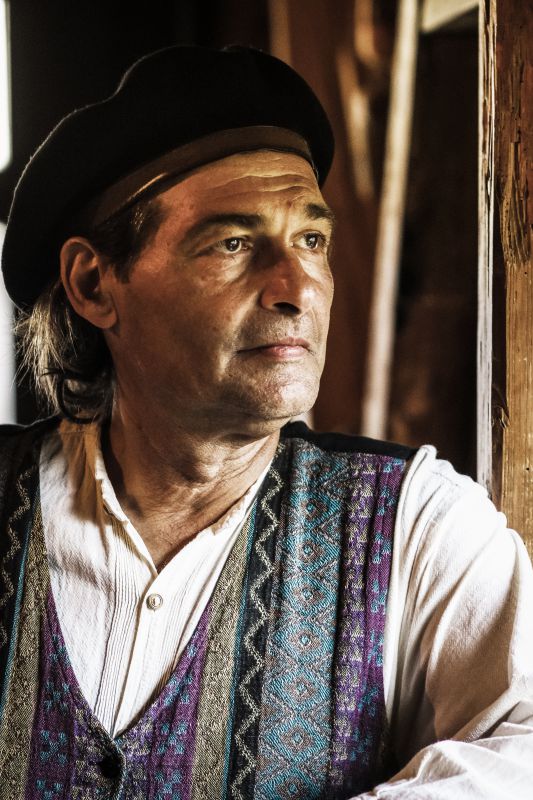 Born in Badalona, he received his professional training in Barcelona and Paris.
Session musician and performer in advertising spots, musical production, theatre, cinema, video clips and audiovisuals.
Teacher and specialist in the art of teaching and disseminating knowledge of rhythms and percussion.
Teacher of multi-ethnic percussion at the EMMB (Badalona School of Modern Music) since 1986.
Graduate in Modern Music and Jazz from the ESMUC (Catalan School of Music) 2010
Direct experiences with musicians, instruments and the musical traditions of Africa, Latin America and the Middle East, frequently performing in concerts in Europe with various groups and artists.
Eclectic percussionist and multi-instrumentalist, experienced in musical composition and production for theatre, artistic performance and dance.
Currently developing studies and work as a music therapist expanding the spectrum and power of music directing it towards the well-being of people in need of help in different areas of community social special education and health.
Paul Stouthammer, Terry Butler, Lluis Carmona,
Francesc Capella, Antonio Martinez, J.M. Kiftlus, Carlos Benevent, Michael Grossman
DISCOGRAPHY (Selection)
Gondurana i Laura Fin - D.M. - Soltando Amarras - La Bolsa ö Ia Vida - Planeo - Lllo Tempore - Pil-Pil - Spanish Friends - Aire - Crossing Roots - Soleado
FESTIVALS (Selection)
Rennes V.D. - Florac i Chateauroux - Festival Latino - Festival de Tardor - Getxo International Jazz Festival - Musical Visual of Lanzarote - Sounds of the World Festival - New Music Tour - Actual Festval, Logrofla - Sitges International Film Festival - International Pop Music Festival - 25th International Jazz Festival - Les Musiciens du Monde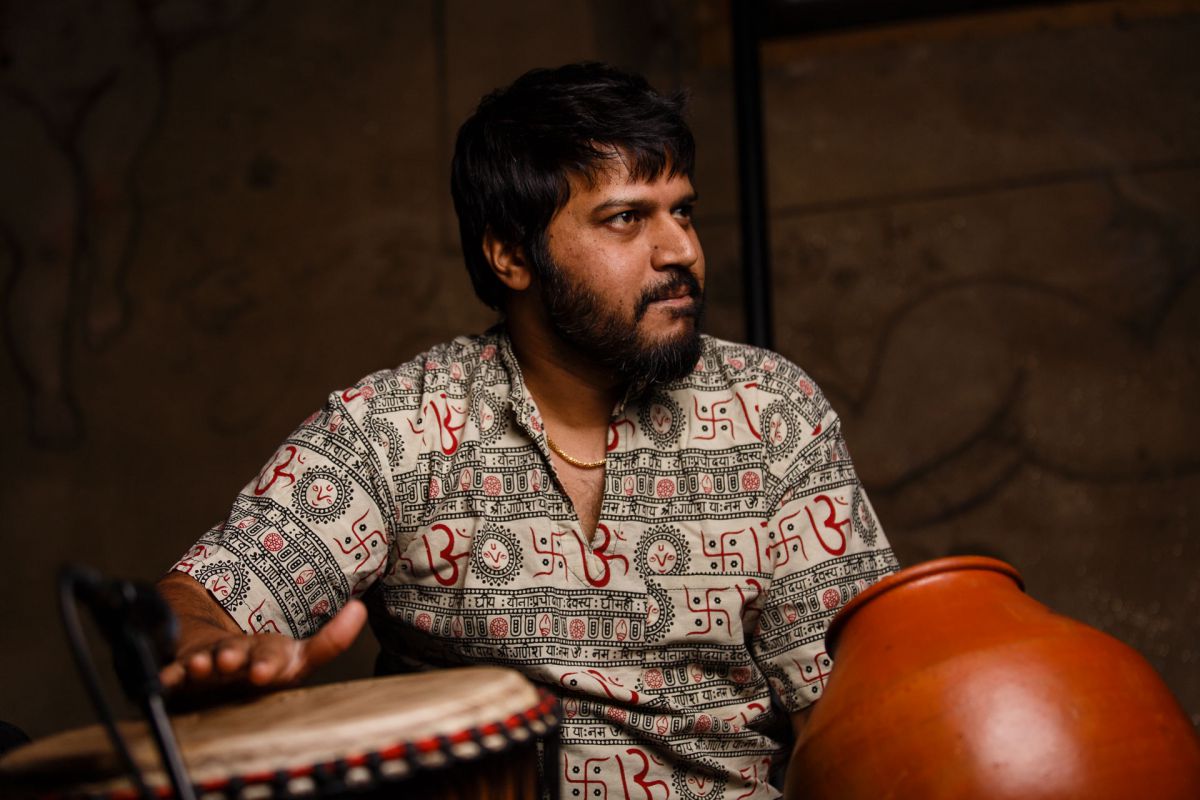 Karthik Mani (Karthik Subramanya)
- Percussionist/Drummer
Karthik Mani hails from a family of musicians – his father, TAS Mani is a renowned percussionist of "The Karnataka College of Percussion", and his mother R.A.Ramamani is a reputed ground breaking Carnatic vocalist who has performed all over the world and has pioneered the genre of Carnatic-jazz fusion.
He has performed in various prestigious festivals in India, China, Spain, Germany, USA, Turkey, Malaysia, Morocco,UK, Bangkok,Thailand, Canada, Ireland, Sweden, Switzerland, Indonesia and Australia to name a few.
He has performed with musicians like Ustad Zakir Hussain, Ustad Hariharan, Dr M Balamurlikrishna, Padmashree Dr L.Subramaniam, Padmashree Kadri Gopalnath, Shankar Mahadevan, Loy Mendonza, Louis Banks, Padmashree Kavita Krishnamurthy, Carnatic Maestro Mandolin U Sreenivas to name a few.
And International artists such as Kai Eckhardt, Ronan Guilfoyle, Okay Temiz, Ramesh Shotham, Mike Herting, African singer Mory Kante, Tunisian singer Dhafer Yousuf, Afro-Cuban percussionist Mokhtar Samba, Paul Shigihara, Lucas Niggli, Trombonist Nils Wogram, to name a few.
Karthik has worked extensively in the field of Traditional Indian dances, Contemporary dances, Movies, Folk Rock, Jazz, Carnatic, Hindustani, Advertisements, Percussion Ensembles, Theatres Plays, Bollywood projects and many more.
He is been performing concerts throughout India as well as abroad and has performed in various International Music Festivals all over the world.He is the first Indian percussionist to win the "Independent World Music Award" for World Fusion with "Lehera".